Tuesday, April 30, 2013
Everyone loves looking at pictures of babies, right? So, if you've got a little tot in the house, it's time for you to get your camera ready and start taking and sharing those cute baby pictures now. That's what proud parents normally do. However, being able to take great pictures of your baby is such a big challenge. Well, here are some tips on how to take better shots of your baby: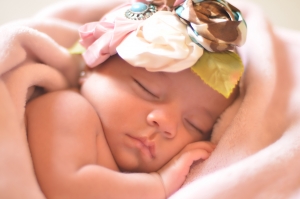 1. Always be ready with your camera. You'll never know as to when your baby will do something for the first time or do something entertaining. Hence, it is important to have your camera nearby and ready to go. This means making sure you have enough battery life in your camera at all times and also making sure there is enough room in your memory stick or card.
2. Do not waste your time trying to take posed shots and take candid shots instead. Candid shots are more relaxed and natural compared with posed shots. Besides, some of the sweetest pictures of babies are actually candid shots. If your camera has a good zoom lens, you can always take great candid shots of your baby from a distance without him knowing you are there.
3. Take as many shots of your baby doing the same thing as you can. A professional or an amateur photographer knows that not all pictures will turn out well, especially if you use a high-speed camera. This way you'll have better chances of capturing the right moment and have more options to choose which pictures are better from the others.
4. Most digital cameras feature black and white and sepia settings, so take advantage of this. When you take photos of your baby in black and white, you need not worry about what your baby is wearing since everything will look good and look more natural.
5. Don't forget to print those digital pictures. Your baby will grow and change too fast so make it a point to print and share your photos as often as you could. Also, make sure to have a back up of these pictures on a disk on a regular basis. You wouldn't want to lose all those precious moments you'll never be seeing again.
Posted by admin at 19:26:49 in General