Saturday, April 6, 2013
Do you wish to bring in extra income into your household but don't have the luxury of time to devote in a full-time job or business? If you have a digital camera then all you need to do is follow these tips and you can make money during your spare time using your camera.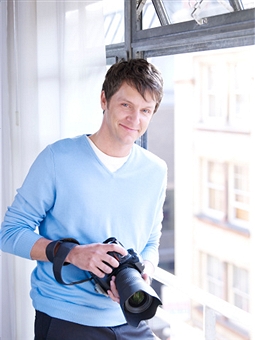 Pet Photos - Most of the time pet owners don't like to take photos with their pet all by themselves. You can be the solution to that. By taking the picture for them, you can charge them for your service and time. Likewise, you may offer the photo as a print or in its digital form which you can mail to them later on. You can do the prints using your own photo printer or through a photo processing service.
Graduations - Be it preschool, high school, or college graduations, these are significant moments in every person's life that provides opportunities for you to capture. You'll even have greater opportunity if the family members of the graduate don't have a good camera and are not seated in a good location as you are.
Photo Novelty Items - You can take pictures of people who like to see pictures of themselves or their loved ones printed on key chains, t-shirts, coffee mugs, and other items.
Holiday Postcards – You may also offer your services to families who want their picture taken and printed on a postcard that they could mail to their relatives and friends.
Newborn Photo Service – You may advertise and provide on-call services to the parents of newborn babies. You can take snapshots of the family before they leave the hospital or right after they get home. This way both the child and the parents can be in the pictures together.
Posted by admin at 19:05:41 in General